With Our Modest Swimwear you will:
FEEL GOOD
Feel confident & good in your swimsuit as our full coverage swimwear is designed for all body types and for all ages.
BE IN STYLE
Looking to buy a cute modest swimsuit?  All of our swimsuits are created with the latest styles in mind so you can feel good in the pool and out.
STAY HEALTHY
All of our products are designed to provide full coverage and are UV 50+, blocking out 98% or more of the sun's harmful rays.
Our Modest Swimsuits have you covered!
Modest Swimwear is a revolutionary idea in which swimsuits are designed to cover more, leaving you feeling better & safer in the summer sun. With this goal in mind, Undercover Waterwear was established in 2002 - a mother & daughters team who designed a line of swimwear creating a feeling of elegance and modesty for women of all body types.
What makes our products unique?
Undercover Waterwear's line of modest swimwear for women are more than full coverage swimsuits - they are complete outfits. While most swim suits are designed for going to the beach and swimming pools, our swimwear is versatile. Our swimwear is created in the latest styles and with swimsuit material which is quick drying, so you can go from the pool to the party without having to change and while still looking your very best! Feel free to mix and match swim skirts, swim leggings, swim bottoms and swim tops to create your own "swim outfits". Our one piece swimsuits in the form of modest swim dresses are very popular and come in a wide variety of styles and price ranges. At Undercover Waterwear, we carry regular as well as plus size modest swimwear.
Best Selling Modest Swimsuits for Ladies
---
Most Popular Swimsuits for Girls
---
Shipping Information
We ship worldwide! We offer $5 flat rate shipping on all domestic US orders. Expedited shipping options and rates are available at checkout. We offer priority and overnight shipping. Orders are generally processed within 1 business day of purchase. You will receive an email with delivery confirmation and tracking once your order has been shipped out. Please check out our shipping page to see the price of shipping to other destinations.
Our Blog
---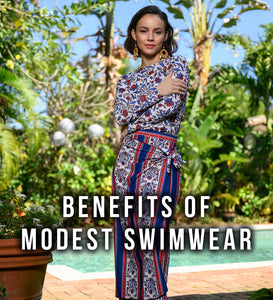 If you're looking for a comfortable, stylish, and versatile swimwear option, consider trying out modest swimwear. In this blog post, we'll explore the benefits of wearing modest swimwear, including sun...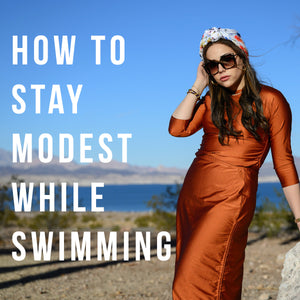 Maintaining your level of modesty can be challenging when you want to go swimming on winter break. There are many women who dress modestly for personal or religious reasons, but...
            Picture this, you are sitting on the beach drinking an ice lemonade or sitting pool-side, enjoying a sliced pineapple. This is what vacation dreams are made of, and regardless...
Our store
2380 Coney Island Ave. (Between Ave T & Ave U)
Brooklyn, NY 11223
Sun - Thur 9am- 5pm
Fri 10am - 1pm